Xbox February 2023: Xbox Game Pass has just revealed an exciting wave of new games that will be available to subscribers. This collection of games is sure to impress gamers of all kinds. From the highly-anticipated Atomic Heart to classic games like Cities: Skylines – Remastered, the list is packed with titles that will keep you entertained for hours. Additionally, Madden NFL 23, the latest in the popular football franchise, will also be included in this wave. Keep reading to see the full list of upcoming games in Xbox February 2023.
Madden NFL 23 (Console and PC) EA Play – February 9
Experience the thrill of football in Madden NFL 23, coming soon to PC Game Pass & Ultimate via EA Play! Show your opponents that you mean business and give your Ultimate Team an impressive edge with a Supercharge Pack. Available to EA Play and Ultimate members, all you need to do is log into Madden Ultimate Team between February 9 and March 9, 2023. Get ready to dominate the field and achieve victory with this exciting addition to Xbox Game Pass.
SD Gundam Battle Alliance (Cloud, Console, and PC) – February 9
Take on the role of a hero in the action-packed world of SD Gundam Battle Alliance, a thrilling multiplayer Gundam action RPG. The universe is in turmoil, as strange phenomena are causing chaos across legendary moments in Gundam history, and it's up to you to put things right. Engage in exhilarating mechanized combat, either solo or with your friends, and smash your way through hordes of foes. Acquire new mobile suits, power them up, and take on challenging missions in a variety of epic battles. With an endless array of possibilities, SD Gundam Battle Alliance promises to be a thrilling adventure for any fan of the Gundam franchise.
Mount & Blade II: Bannerlord (Cloud, Console, and PC) – February 14
Embark on a grand journey in a fictitious sandbox during the Dark Ages that blends action-RPG and strategy gameplay. Explore the expansive and reimagined continent of Calradia in this prequel to the critically acclaimed game, Mount & Blade: Warband. Whether you want to carve out your own kingdom or fight for someone else's cause, the choice is yours. Take advantage of the game's dynamic system to hire and train troops, establish trade networks, and engage in thrilling battles.
Cities: Skylines – Remastered (Cloud and Xbox Series X|S) – February 15
Experience the award-winning and best-selling city management game, Cities: Skylines, now remastered for Xbox Series X|S. This game brings all the robust city simulation gameplay and unique charm that has made it a fan favorite. With the ability to design, build, and manage the city of your dreams, the game challenges you to grow from a simple town to a bustling metropolitan hub. You'll be in charge of everything, from public services to civic policies, and have the power to create a truly customized urban environment. With the added power of the Xbox Series X|S, Cities: Skylines delivers an immersive experience that will keep you engaged for hours.
Shadow Warrior 3: Definitive Edition (Cloud, Console, and PC) – February 16
Embark on an unforgettable journey through a legendary Asian realm, imbued with the mystical prowess of ancient samurais, now seized by the malevolent yokai from Japanese mythology. Discover the all-new Definitive Edition of Shadow Warrior 3, brimming with a myriad of novel features and modes that amplify its signature, fast-paced gun-slinging and razor-sharp melee combat, and showcasing an incredible free-running movement system.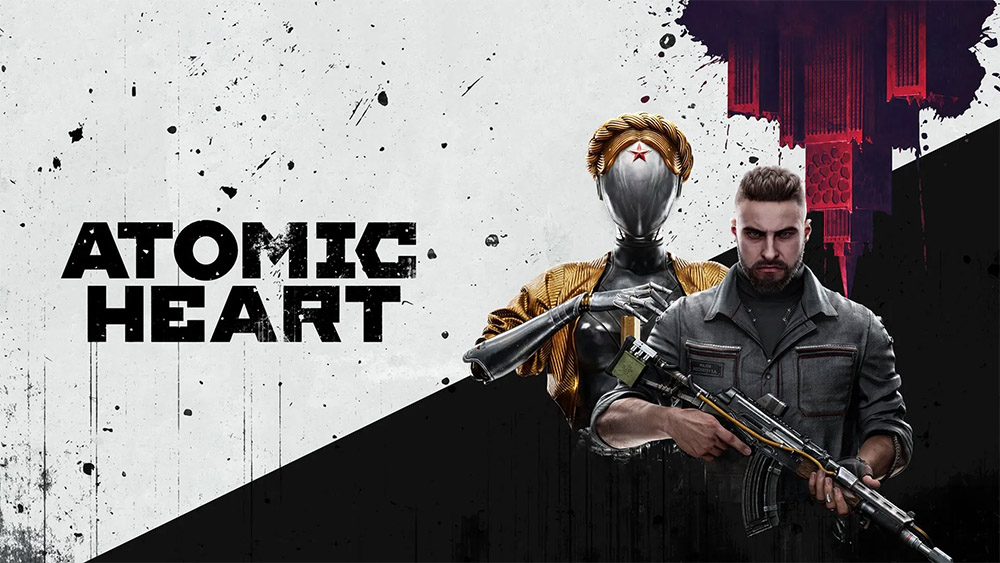 Atomic Heart (Cloud, Console, and PC) – February 21
On the day of its release, you can enjoy the thrilling action of an explosive world filled with wonder and madness on Game Pass. Customize your fighting style to take on each unique opponent and utilize the environment to aid in your battles. Upgrade your equipment to better accomplish your mission, but be warned, to uncover the truth, you may need to pay with your own blood.