Minecraft 1.20 Update is set to receive an exciting upgrade, as Mojang has just announced the addition of a brand new biome: the Cherry Blossom biome. This news comes as a pleasant surprise, as Mojang had kept silent about the possibility of a new biome in this update.
The new Cherry Blossom biome will feature beautiful pink trees that will add a stunning pop of color to the game's horizon. Additionally, the cherry blossom trees can be broken down and crafted into a full set of wood, including hanging signs and cherry tree saplings that can grow more of these lovely trees.
From the screenshots that Mojang has shared, it's clear that the cherry blossoms will float through the air beneath the trees, and will also land strewn across the ground. The cherry blossom saplings look adorable in flower pots, and when the trees are fully grown, they will have purplish bark and pink wood inside. Mojang also revealed that sheep, pigs, and bees will all be drawn to the blossoms, and will spawn in the new biome.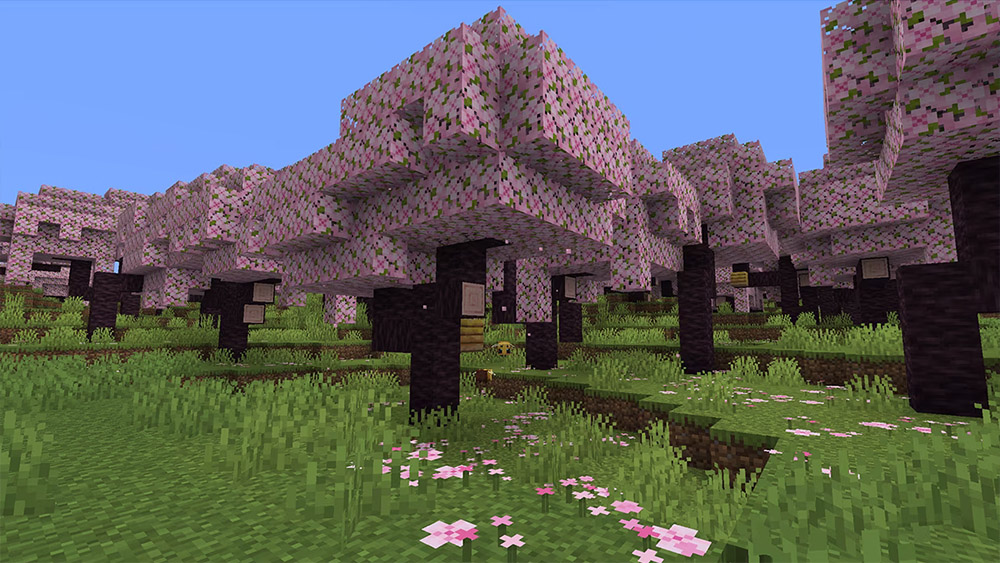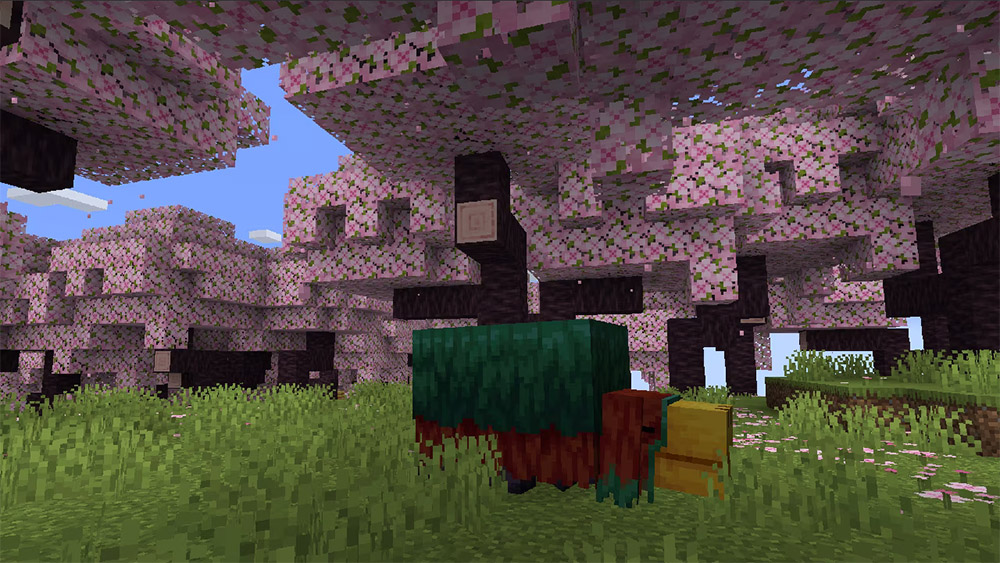 One of the best things about this new biome is that players won't need to install any Minecraft mods in order to obtain the pastel pink planks. While mods such as Biomes O' Plenty do add a cherry blossom biome among many others, Mojang's official update will make it easier to access this content.
Mojang has confirmed that the Cherry Blossom biome is the last of the major features to be added in the 1.20 update this year. As with the Sniffer and archeology tools, this new biome will be available in a Minecraft Java and Bedrock beta soon.